Team news is flowing in as we speak, but as ever, keep your eyes on the casualty ward and on the #casualtyward hashtag on twitter for the latest.
Teams on a BYE: Lions
Teams with Tough Match-ups: Sharks, Rebels
Teams with Easy Match-ups: Reds, Highlanders
General Transfer and Squad advice:
It's not a disaster if you can't fill your bench. At a cost of 20 points per transfer out, the dude on your bench will need to score 40 points …. and how often does that happen. So don't use transfers for the sake of using transfers, if you've got a good 15 out, and a sketchy bench, that's ok. Focus on that starting 15, captain, and making sure you're ok for the net couple of weeks.
You only get a 20 point penalty for dropping someone. So what, well, if you drop an expensive player around $400k for instance, and you have some money in the bank, then you might be able to bring in 3 players, but it won't cost you any points. This has some longer term implications in trying to get expensive players back in, but is a great way of improving your squad.
***BONUS*** right, there's a key bit of info that @SuperRugbyScout learnt hadn't picked up before. Players not on a bye who are missing a game because of injury or because they are rested, WILL LOSE A DECENT AMOUNT OF VALUE. Player price is based on a combo of popularity and last 5 games. However, there seems to be a big impact if you miss a game
TOP SELLS:
Ben Lam (28% owned) – last week's most released, but only moved his ownership by 2%. Just not happening this year, partly because of Tiatia's inability to pass, but he's also got an injury. Sevu Reece is this years Lam, and Goosen is the preferred Hurricanes wing.
Rob Du Preez (28% owned) – been poor nearly all season and finally lost his place to Bosch. Sharks have got a tough away game before being on a bye. Much better options out there.
McKenzie (27% owned), Folau (19% owned) – I mean, it's frankly unreal these guys are still in peoples squads, get rid like three weeks ago.
Then there's a couple of borderline sells you could look at to free up some money:
Pieter-Steph Du Toit (31% owned) – got a shoulder injury and the Stormers are off next week. He's been decent this year, but you could look at taking the $278k and reinvesting it in someone like Snyman, and freeing up some cash. I'd make this trade, as locks and flankers have plenty of good options out there, and some good depth.
Akira Ioane (44% owned) – has been poor for him this season. He's scored over 40 once, and over 30 once, and that's pretty much it. The Blues schedule isn't much to get excited about, and for $358k if you can get two players in to make sure you're getting a full squad out, I'd be tempted to ditch Akira and make sure you have Ardie Savea + Dan Du Preez to cover 8, with Scott Barrett, Frizzell, Hemopo, Matera covering flanker. Only make this trade if it allows you to get two quality players in though, I don't think this one as much as getting rid of PSDT, just because it's so hard to field a whole squad at the minute.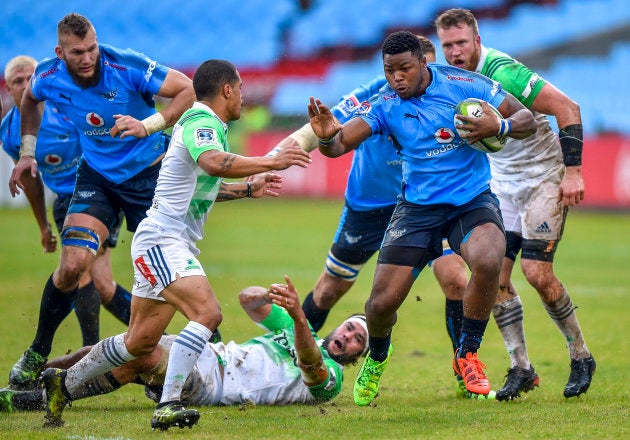 TOPS BUYS
Sevu Reece – come on people, still only 11% owned and $175k. You can't not have him.
Lizo Gqoboka – this years Tupou. Again, you simply can't not have him. One run and he's go 50+ points. $229k is rich for a prop, but well worth it.
Samu Kerevi – been good this year, and the reds have a nice run of games. I was tempted to recommend trading out Laumape for Kerevi, and that's a valid trade. However, with Reiko rested this week, Kriel injured, and Lam crap, centre options are thinning so ideally just add Samu to theposition. $290ks not cheap though, so only do this if you've build your squad out.
Tate McDermott – with Weber picking up an injury, and the Sunwolves match-up, you want to be getting McDermott into your squad and into the starting line-up. Probably only marginally behind TJ and Genia, but half the price.
Will Jordan – SOOOO cheap at $113k, and a points machine from full back. Get him in your squad and start him when he starts.
Much as the last few weeks, there's also PLENTY of good squad additions:
Curwin Bosch, Josh Ioane, Goosen, Alaimalo, Moeakiola are all great options for the backs, and only one of those is above $200k.
Synman and Lukhan Salakala-Loto are my picks to boost your forward options. Snyman only $126k, and Lukhan only $179k.
The last player on the radar is Snyman. Doesn't seem like he missed a beat since his injury. Ship him in if you need cover at lock.